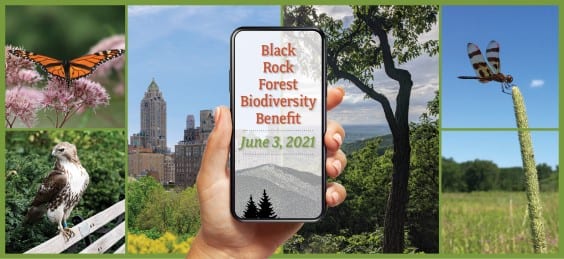 Recording of the Event & Interactive Panel Discussion
We are honored to welcome an outstanding biodiversity panel:
Shahid Naeem, Moderator: Prof. of Ecology, Columbia University, E3B
Clara Holmes: Field Scientist, New York City Parks
Scott Silver: Director, Constitution Marsh Audubon Center and Sanctuary
Jessica Ware: Associate Curator, AMNH (invertebrate zoology)
Panelists will explore the importance of biodiversity in our ecosystem and the impacts of citizen science. The virtual benefit will include chat rooms and a panel Q & A session
Sponsorships Available
Benefit sponsors will enjoy an exclusive gift from Black Rock Forest featuring a custom beverage and a treat to enjoy during the event as well as an insulated water bottle for future trips to BRF. Select sponsorship levels are invited to meet with the biodiversity scientists virtually after the panel discussion.