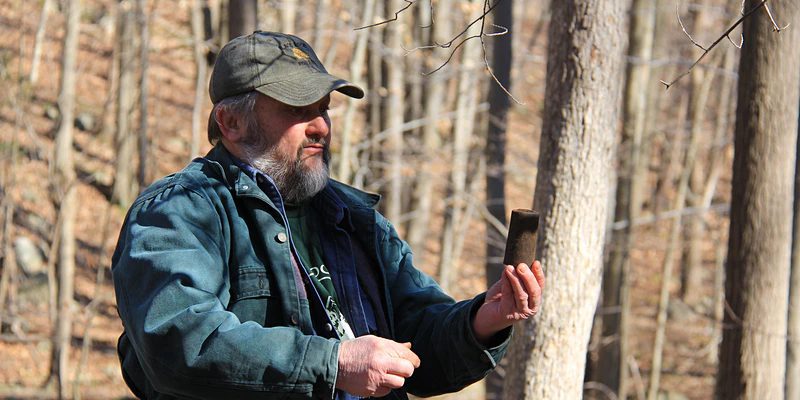 Black Rock Forest Historian, John Brady will lead attendees from the Upper Reservoir to Glycerine Hollow featuring views to the South and East along the Hudson River. Attendees will visit history rich sites from the past few centuries, including some favorites of BRF's founder Dr. Ernest Stillman. This hike will consist of mainly BRF seasonal/unmaintained roads, roughly 5+ miles in total depending on the route chosen.
What to Bring/Wear:  We recommend dressing in layers as we will be walking and stopping periodically throughout the hike. Proper footwear and traction devices (insulated winter boots and micro-spikes) will be critical on this hike as snowy and or icy trails are expected. Bring drinking water and a trail lunch/snack as this will be a longer duration and distance hike.
Details & Arrival Instructions: The hike is in Black Rock Forest (Cornwall, NY).  An email will be sent to registered participants prior to the hike with parking information and arrival details.
This hike is free for Friends of the Forest (annual supporters); or $10/per person. Space is limited. Registration and a signed waiver are required. To become a Friend of the Forest or to make a payment for this hike, please visit our donation page.
For any questions please contact info@blackrockforest.org