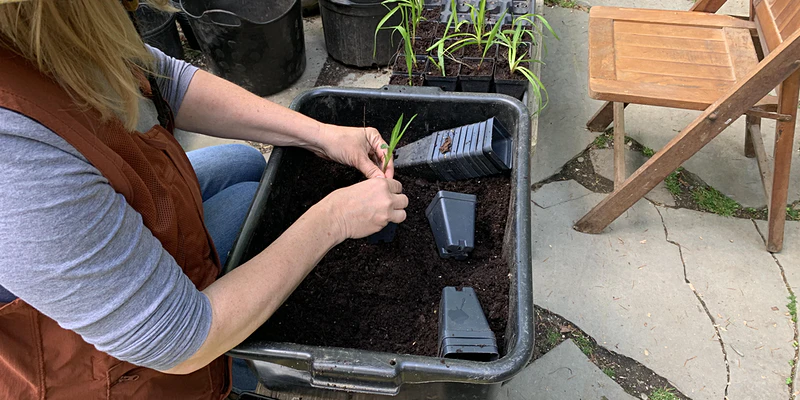 Become a volunteer on the Wild Woods Restoration Project led by Linda Rohleder and Rich Pillar.
Come work with volunteers who are passionate about our forests and want to help restore them. We will be growing native plants that will be used for restoration projects right here in BRF. We'll learn about native plants from experts, and what it takes to grow them. Volunteers will help pot up seedlings and learn how to care for them at home until they are ready for planting. Volunteers who grow plants with us can earn credits for free native plants.
Space is very limited, registration required. More details about meeting location will be provided to all registrants.
What to Bring/Wear: If you wear glasses, don't forget to bring them so you can see the seedlings well. You might want to bring garden gloves to wear, although with tiny seedlings, its usually better to use bare hands. Bring your own water to drink.
Details & Arrival Instructions: The workshop will be in Black Rock Forest (Cornwall, NY). An email will be sent to registered participants the week prior with parking information and arrival details.