The Stone House was built in 1834 and is located in the center of Black Rock Forest on Continental Road, two miles from the Science and Education Center and the Lodge. It is an historic farmhouse and has no electricity or running water. There are two fireplaces for heat, and a propane stove is provided in the kitchen. Drinking water can be drawn by hand pump from the house well. There is a covered, outdoor composting toilet facility a short walk from the house.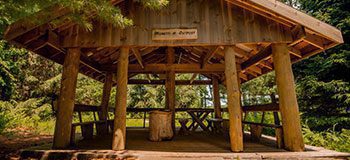 The Stone House is primarily a site for visiting classes and other educational groups, but occasionally serves as an overnight lodging facility.There are eight bunk beds, and sleeping mats can be placed on the floor for at least a dozen more visitors.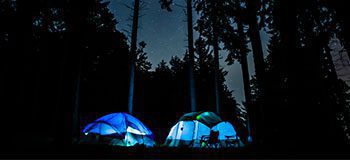 The Stone House's facilities, including its outdoor fire ring, are sometimes shared by groups at nearby Tamarack Pond, a minimum-impact tenting area for up to 50 visitors. Tenting is a housing alternative for any visitor. All tenters must demonstrate that they have the ability to tent without leaving a trace of impact. The Moretti Outpost, adjacent to the Tenting Area, offers a pleasant, sheltered outdoor space for meals or classes for tenters and for groups visiting the Stone House.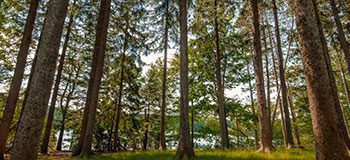 Overnight lodging at the Stone House and Tenting area, for BRF Consortium Members or otherwise authorized. No Public Camping.
To make reservations at the Stone House or the Tamarack Pond tenting site, please see Plan Your Visit.
To learn about the history of the Stone House, also known as the Chatfield property, please see Land Use History.